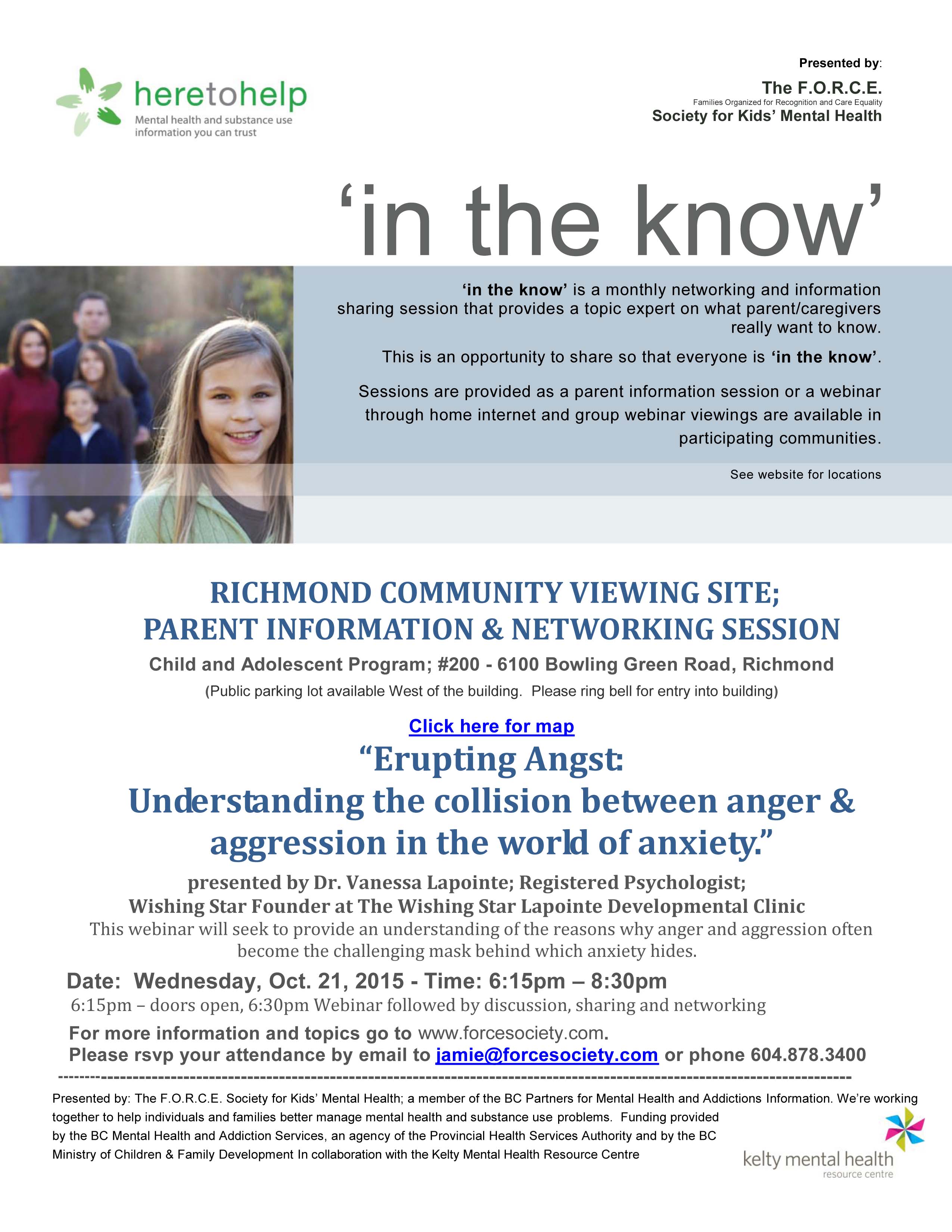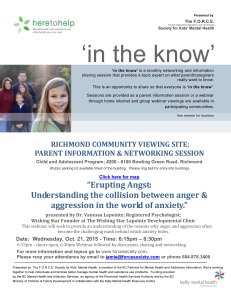 Erupting Angst: Understanding the collision between anger and aggression in the world of anxiety" 
presented by Dr. Vanessa Lapointe, Registered Psychologist and Wishing Star Founder at The Wishing Star Lapointe Developmental Clinic.
This workshop will seek to provide an understanding of the reasons why anger and aggression often become the challenging mask behind which anxiety hides.
The experience of anxiety in the growing child is one that constantly moves and shifts in how it presents. Often, rather than showing its colors through sadness and tears, anxiety presents with anger and aggression. In fact, it is typically the symptoms of "irritability," "defiance," and outwardly or inwardly directed "aggression" that results in parents' pursuit of supports for themselves and/or their child. In this workshop we will explore exactly why anxiety is often expressed through the explosive and/or simmering symptoms of anger and aggression. In knowing these connections, we will position ourselves to better understand the response our children need from us in the face of their erupting angst.
There is a parking lot just West of the Child and Adolescent Program building at which there is free parking after 6:00pm.  Please note you must buzz to gain entry to the building.
Date: Wednesday, October 21, 2015 @ 6:15pm–8:30pm
Location: Child and Adolescent Program Building #200 – 6100 Bowling Green Road  Richmond, BC
Please note, this is an ADULT ONLY event with no child minding provided.
If you are able to attend, please RSVP by email.